In a previous blog, I've talked about an amazing guild, with fantastic artists who create spectacular products from scratch. I'm consider it a great privilege to be a part of this guild.
For more information on the guild please read my previous blog:
http://www.hazardouscreation.blogspot.com/2009/04/tbguild.html
This month, it is my pleasure to feature one of our talented member, ManiacalMickey.
Her shop,
www.whoabotvestures.etsy.com
specializes in customization which revolve around original styles, and also the reconstruction or renewal of forgotten clothing. Her items are 100% original designs.
An example of her fine work would be one of her vests.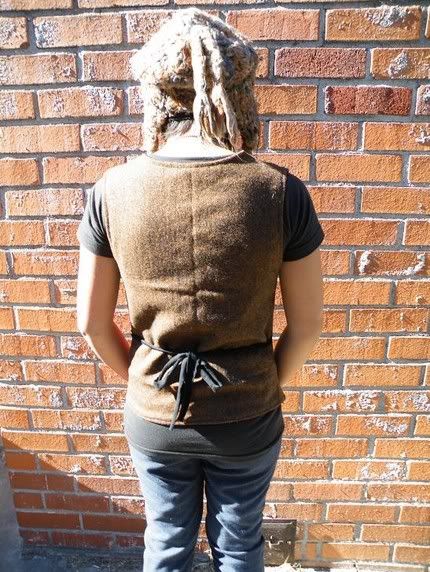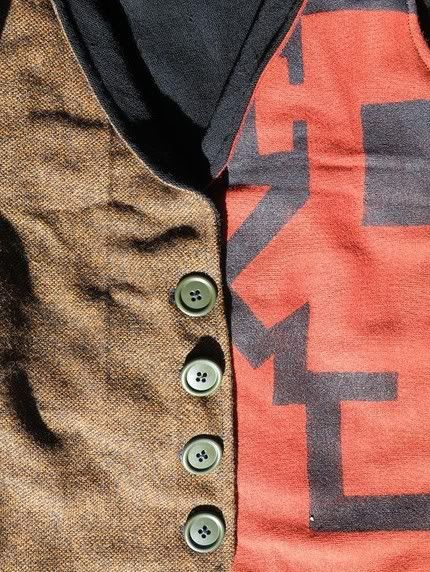 Description:

A genuine whoabot original!
its standard sized X-Small to Small.
made with 2/3 textured brown and orange fabric, 1/3 burnt orange detailed with printed whoabot icon, and inner-lined with black semi-thermal jersey.
Details:
-Detailed printed 1/2 whoabot icon.
-Forest green buttons.
Carefully detailed, hemmed, painted, and fit.
guaranteed professional-grade sewing.
Machine washable.
This is an ORIGINAL and one-of-a-kind whoabot vest that is guaranteed to never ever be duplicated!!!
To view her myspace profile, please follow the link below.
http://myspace.com/whoaaabot
Please visit TBGuild's Etsy shop to view other member's shops.
http://tbguild.etsy.com